OVERLEA, MD—Baltimore County's new Summer Basketball League will soon hold a kickoff event in Overlea.
The upcoming 2024 Summer Basketball League, which came about through the advocacy and support of Delegate Carl Jackson and other community leaders, kicks off 9 a.m. to 4 p.m. on Sunday, August 27, 2023 at the Overlea High School gymnasium.
The kickoff event will include games featuring talented athletes from Baltimore County middle and high schools.
The event is free and open to the public.  Links to register can be found here on Facebook.
Overlea High School is located at 5401 Kenwood Avenue (21206).
Additional information can be found in the flyer below.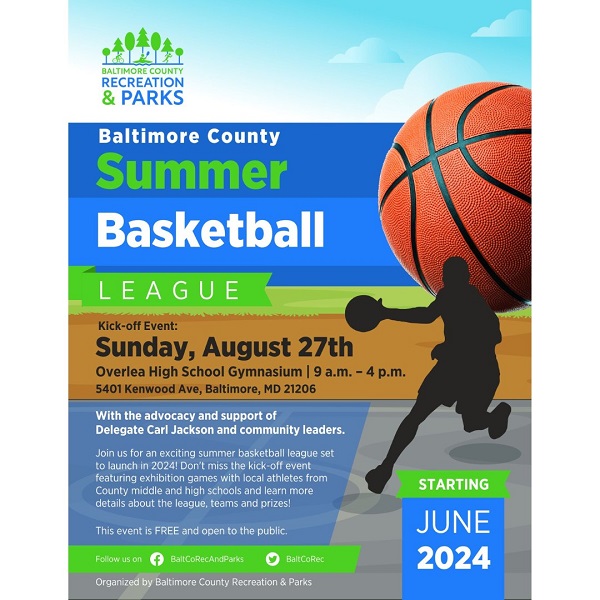 Photo via Pixabay