TOWSON, MD—Sunday night's water main break on Cromwell Bridge Road has created a massive sinkhole.
Late Sunday night, a 42-inch main ruptured in the area of Cromwell Bridge Road and Cowpens Avenue.
Photos from the scene show that a large sinkhole has now opened up on Cromwell Bridge Road.
Cromwell Bridge Road remains closed in the vicinity of Cromwell Valley Park. Councilman David Marks reports that crews are waiting for the delivery of parts to repair the pipe.
The roadway will likely remain closed for several days.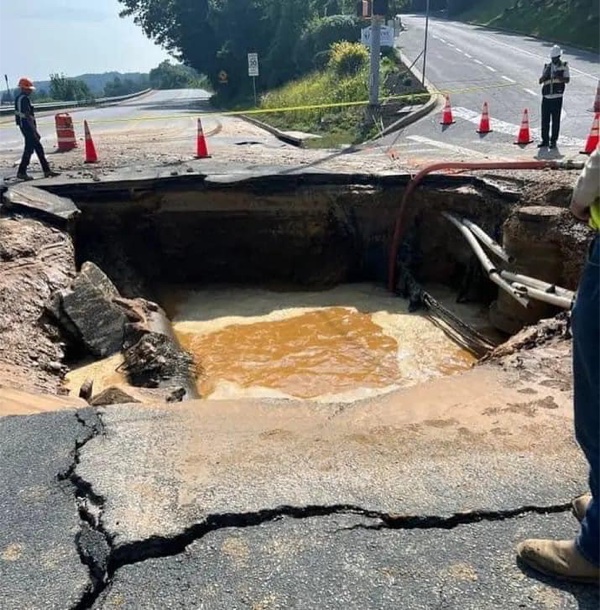 Photos via Nancy Barnes and Providence Volunteer Fire Company