WHITE MARSH, MD—On Wednesday evening, the White Marsh Recreation Council presented four high school seniors with the 18th annual Bryan Thomas Palmer Scholarship.
Each year, the WMRC awards scholarships to high school seniors who have volunteered their time. The Bryan Thomas Palmer Memorial Scholarship is awarded to qualified seniors through a competitive application process.
The Bryan Palmer Foundation also contributes to the White Marsh scholarship in Bryan Palmer's memory.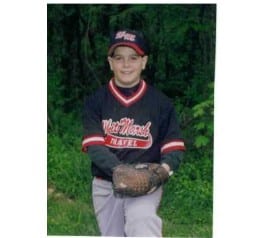 Bryan Palmer proudly wore #8 for White Marsh Recreation Council's travel baseball, travel soccer, and in-house programs for 9 years. He was a gifted athlete and musician who played bass guitar with his award-winning band, "Unprecedented."
On August 2, 2004, Bryan passed away in his sleep from unknown causes. He was 12-1/2 years old and his death left a void within his family, his teams, and the community.
Renamed in 2006 as a dedication to Bryan, the Memorial Scholarship was created to reward high school seniors for their outstanding involvement in the White Marsh Recreation Council.
The 2018 scholarship winners were Lauren Rose, Sydney Casserly, Kamyrn Williams, and Dimitrios Themelis.
Photo via Councilman David Marks