BALTIMORE, MD—The National Weather Service has issued a Heat Advisory for Thursday in the Baltimore area.
The advisory will be in effect from 11 a.m. to 8 p.m. on August 4, 2022.
Forecasters say heat index values up to 106 expected. Hot temperatures and high humidity may cause heat illnesses to occur. This will be accompanied by increasing shower/thunderstorm chances through at least Saturday. Scattered instances of flooding are also possible on Friday. A summertime pattern will be in full force through the weekend.
Residents are urged to drink plenty of fluids, stay in an air-conditioned rooms, stay out of the sun, and check up on relatives and neighbors. Young children and pets should never be left unattended in vehicles under any circumstances.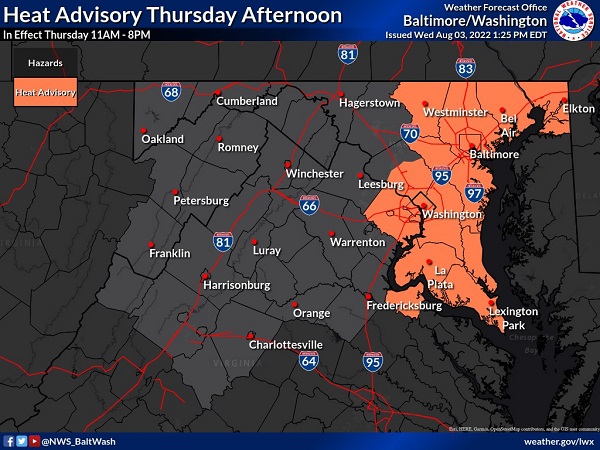 Facebook Comments