PARKVILLE, MD—The 2022 We Back Blue ride is rolling through Baltimore County on Sunday.
This year's ride begins on Merritt Boulevard in Dundalk and ends at McAvoy's in Parkville.
We Back Blue is a grassroots law enforcement advocacy organization that hosts events, rallies in support, and provides support to law enforcement officers.
The event features live music, tolling of the memorial bell, special guest speakers, and more.
Additional details are available in the flyer below.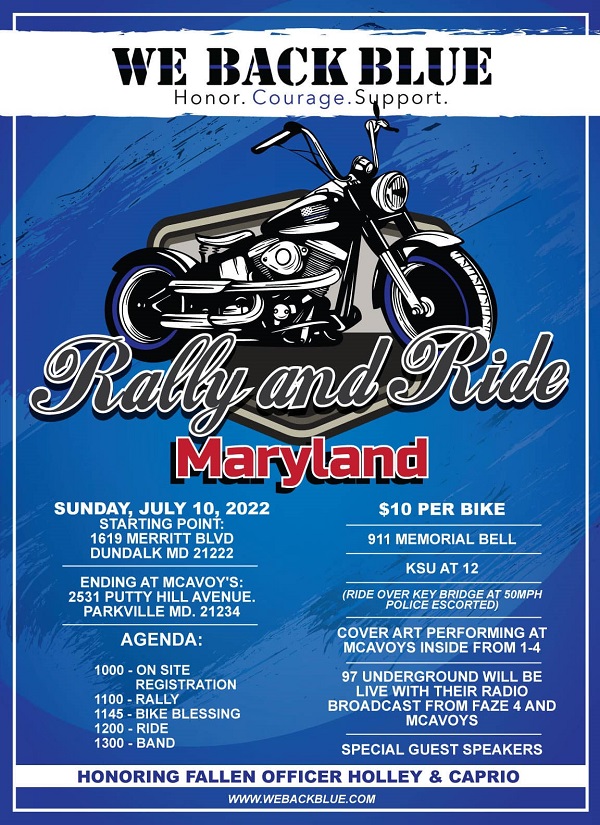 Photo via Baltimore County Police Department