PARKVILLE, MD—The We Back Blue Ride & Rally will once again roll through Parkville next month.
The rally will begin at 11 a.m. on Sunday, May 22 at Faze 4 Liquors located at 1619 Merritt Boulevard, Dundalk.
The ride will then leave from there at noon, travel around I-695, and end at McAvoy's (2531 Putty Hill Avenue, Parkville, 21234).
The event will feature Parkville's Rolling 9/11 Memorial, guest speakers, and 97 Underground will be broadcasting live from both locations.
Additional information is available on the event page on Facebook here and via the flyer below.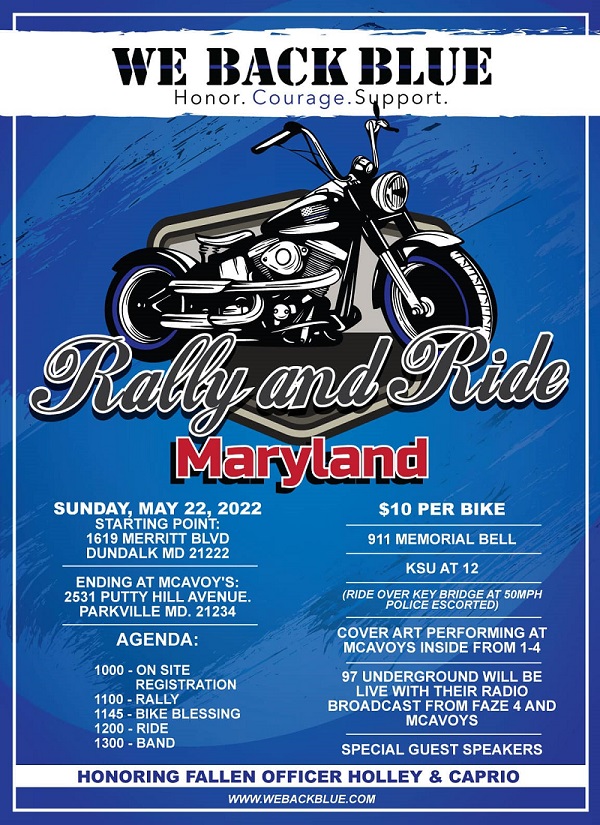 Facebook Comments