NOTTINGHAM, MD—The National Weather Service has issued a Winter Weather Advisory for the Baltimore area.
The advisory will be in effect from 1 a.m. until 4 p.m. on Sunday.
Total snow accumulations of 1 to 2 inches, while some areas could see up to 4 inches.
Forecasters say the heaviest accumulations will be on non-paved surfaces.
Motorists should use caution when traveling on Sunday.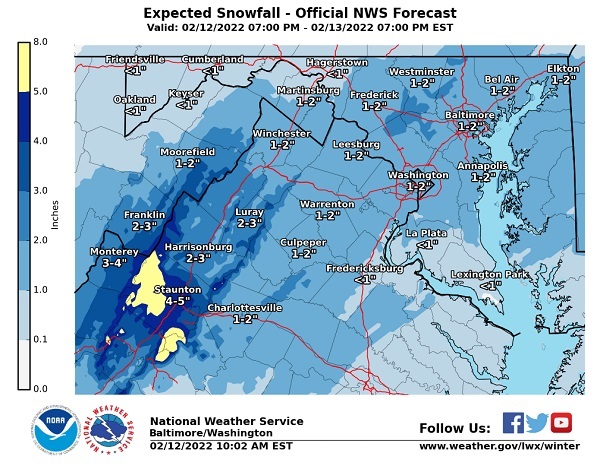 Facebook Comments