PERRY HALL, MD—'Tis the season for ghosts and goblins.
The Baltimore County Department of Recreation and Parks has announced details regarding its 2021 'Boo-Thru' event.
Residents will be able to celebrate Halloween, drive-thru style, at Honeygo Run Regional Park.
The event will be held 6:30 – 8:00 p.m. on Friday, October 22, 2021.
Costumes are encouraged and local businesses will set up tents to distribute pre-packaged, grab-and-go goodie bags.
Tickets will be distributed beginning at 6:30 p.m. and the event will be limited to the first 300 children.
Honeygo Run Regional Park is located at 9033 Honeygo Boulevard in Perry Hall (21128).
Additional information can be found in the flyer below.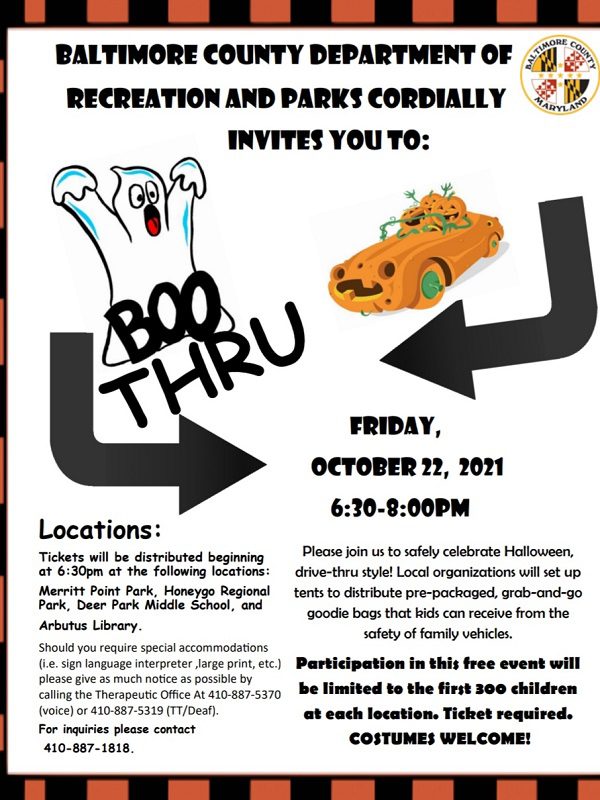 Photo via Pexels
Facebook Comments