UPDATE: Forecasters say the chances for tornado activity and flash flooding in the Baltimore metro area on Wednesday have increased.
Original story below…
——
NOTTINGHAM, MD—The remnants of Hurricane/Tropical Storm Ida are expected to pass through Maryland on Wednesday and into Thursday.
After battering parts of Louisiana, the National Weather Service says the system is expected to bring heavy rainfall to Mid-Atlantic, which could lead to instances of flash flooding and river flooding.  A general 3-4 inches of rain are expected but some areas could see up to 6 inches of total rainfall.
The storm could also produce isolated tornadoes in the area.
Story continues below
A Flash Flood Watch is in effect for the Baltimore metro area through 8 a.m. on Thursday.
Residents should stay tuned to local forecasts.  Additional information is available in the graphics below from the National Weather Service.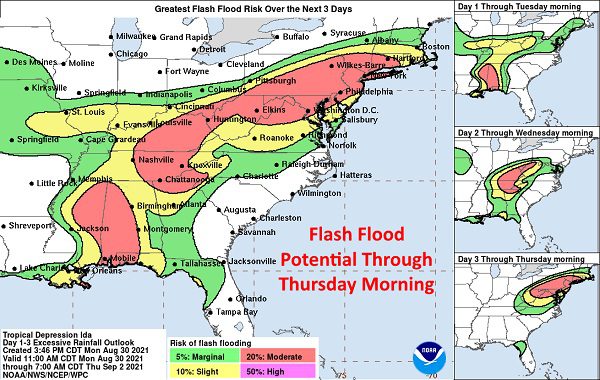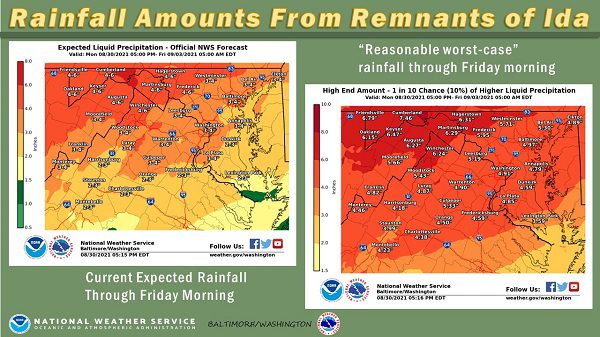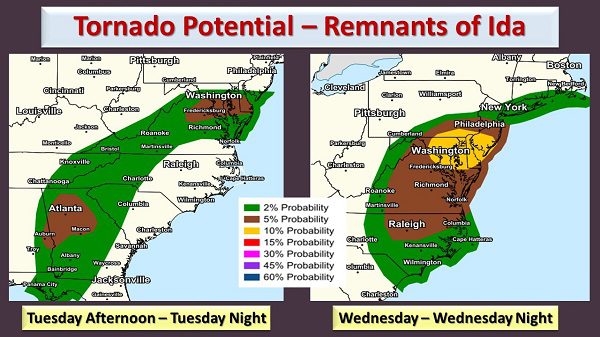 Facebook Comments