NOTTINGHAM, MD—The National Weather Service says there is a slight chance for storms on Friday.
Scattered severe storms are possible in the Nottingham area on Friday afternoon and evening.
Damaging winds will be the primary threat associated with any storms that develop.
Storms are most likely to pop up in locations near and east of I-95.
Residents should stay tuned to their local forecast throughout the day.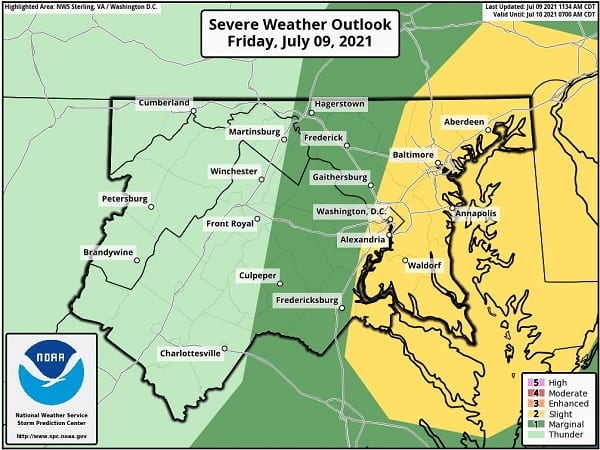 Advertisement
Photo by Rodrigo Souza from Pexels
Facebook Comments