TOWSON, MD—As previously reported here,  Baltimore County and the Baltimore County Arts Guild will be creating a free-standing public arts installation at Lake Roland Park to honor all of those affected by the COVID-19 pandemic.
Officials say the goal is to create commemorative art representing hope, unity, and healing to honor the memory of those affected by this global pandemic, provide a place for remembrance and reconciliation, and create a meditative space.
​In order to gather the community's thoughts on this public art project, the Baltimore County Arts Guild will hold three facilitated conversations led by renowned artist Ada Pinkson. The first two conversations will be in person and the last will be a virtual meeting.
Click on the links below to register to attend one of these listening sessions.
x
Advertisement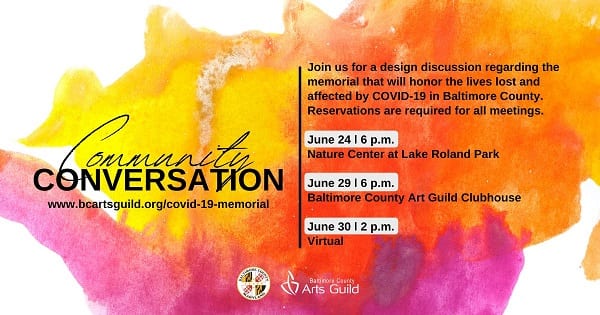 Facebook Comments