PERRY HALL, MD—Volunteers were busy once again on Saturday morning.
The White Marsh Recreation Council organized day two of cleanup at the Bierman property in preparation for a new park in Perry Hall.  The council agreed to this project during the negotiations between the property-owner and Baltimore County.
On Saturday, a crew of volunteers cleared brush and barbed wire fencing from Gerst Road.  The funding being used by Baltimore County to buy the park cannot be used to remove debris.
The project will continue for the next two Saturdays, according to Councilman David Marks.
Volunteers will meet at 9 a.m. at the old Perry Hall Community Hall on Gerst Road.
The 22-acre property will be the tenth new park in the Fifth District since 2010.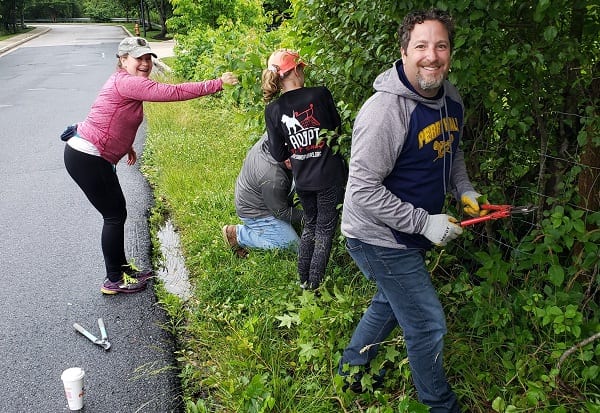 [Images via Councilman David Marks]
Facebook Comments