PERRY HALL, MD—The Town Fair is back.  After being cancelled in 2020 due to COVID-19, the annual fair will make its triumphant return to the Perry Hall area this year.
The Town Fair will be held on Saturday, June 26, 10 a.m. – 3 p.m. at 4601 Ebenezer Road (21236).
There will be vendors, kids' activities, giveaways, demonstrations, and live entertainment.
There will be a DJ in the beer garden, pony rides, laser tag, and more.
Attendees are asked to leave their pets at home.
The Town Fair is presented by the Perry Hall/White Marsh Business Association and the PHWMBA Community Association.
For more information, or to become a vendor, visit https://www.thetownfair.net.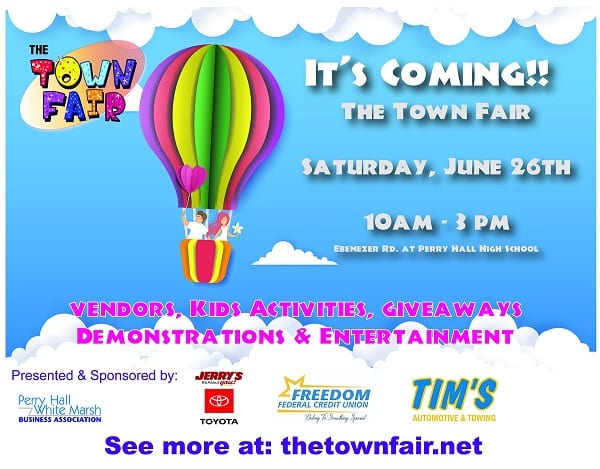 Facebook Comments