WHITE MARSH, MD—White Marsh Volunteer Fire Company has announced the lineup for the 2021 Fields of Fire Country Concert.
This year's concert will be held on September 18 and will feature Nashville recording artists Mitchell Tenpenny and Dylan Schneider, plus local artist Dwayne Wilson Country Music.
Tickets will go on sale on May 28 at https://www.wmvfc.org/concert.
This event is presented by 103.7 WXCY and Sheehy Nissan of White Marsh.
Additional details are available in the flyer below.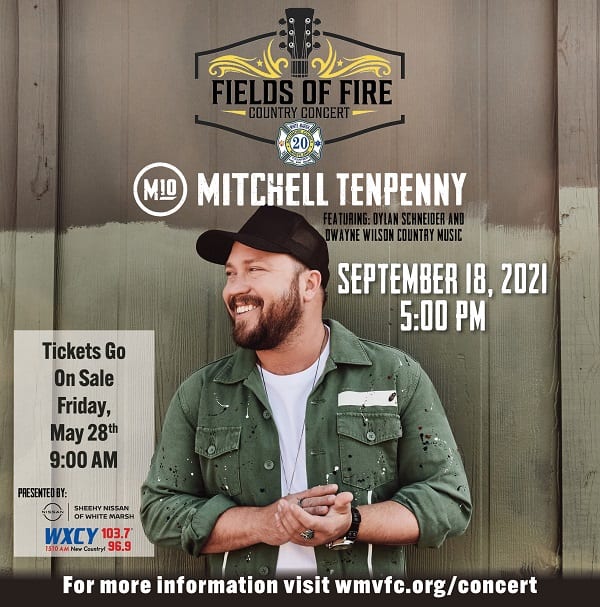 Facebook Comments