NOTTINGHAM, MD—Celebrity chef Guy Fieri is rolling out a new delivery-only restaurant chain that adopts the "ghost kitchen" concept instead of a static brick-and-mortar, sit-down establishment, according to Deadline.
The ghost kitchen concept is fairly new, but their popularity has blossomed amid the COVID-19 pandemic.  A ghost kitchen (also known as a delivery-only restaurant, or virtual kitchen) is a professional food preparation and cooking facility set up for the preparation of delivery-only meals.
Guy Fieri's Flavortown ghost kitchen can now be found at Bertucci's in White Marsh.
"Flavortown Kitchen is a delivery only restaurant featuring real-deal flavors from Chef Guy Fieri," reads a message on the Flavortown website. "From our signature Bourbon Brown Sugar BBQ Wings to our award winning Mac N Cheese Burger, all of Flavortown's favorites come straight to your door step."
The Flavortown menu is available online here or on the Flavortown iPhone and Google Play mobile app.
Other locations are opening up in Timonium, Bel Air, and Gaithersburg.
Advertisement
Bertucci's is located at 8130 Corporate Place in White Marsh/Nottingham (21236).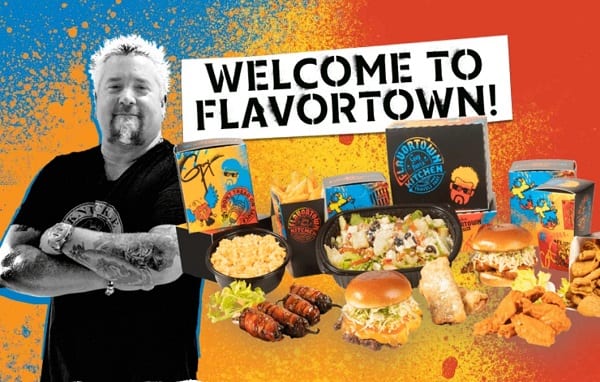 Facebook Comments