UPDATE: A Winter Weather Advisory has been issued for Baltimore County.
Original story below…
——
NOTTINGHAM, MD—The winter weather keeps on coming.  A significant winter storm is expected to bring accumulating snow to the Baltimore area starting on Wednesday and continuing into the weekend.
The National Weather Service says round one will bring light snow to the Mid-Atlantic on Wednesday and into Thursday morning.  Forecasters expect 2 – 4 inches of accumulation by Thursday morning.
Round two – a heavier snowfall – is then expected from Thursday and into Friday with an additional 3 – 6 inches of accumulation expected by Friday morning.  Combining the two events, a grand total of 5 – 10 inches is likely by Friday afternoon.
There is also a chance for light snow and/or freezing rain on Saturday and again on Sunday.
Winter Storm Watches will likely be issued for Baltimore County on Tuesday evening.
More in the graphics below…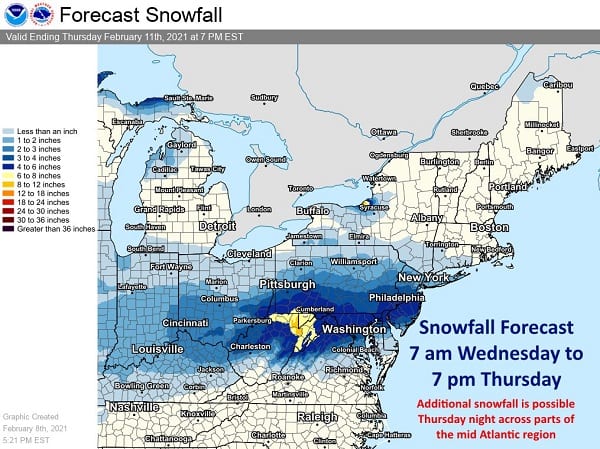 Advertisement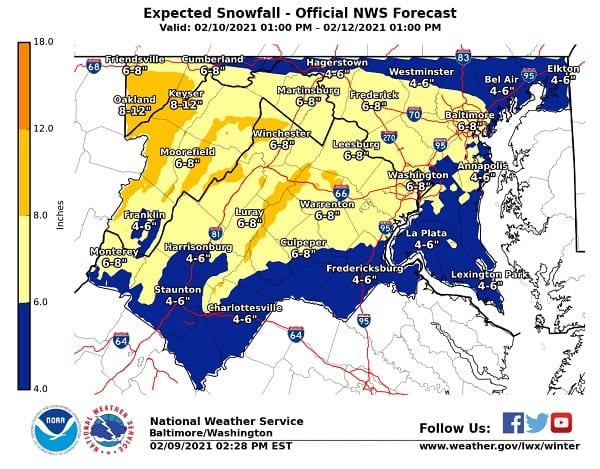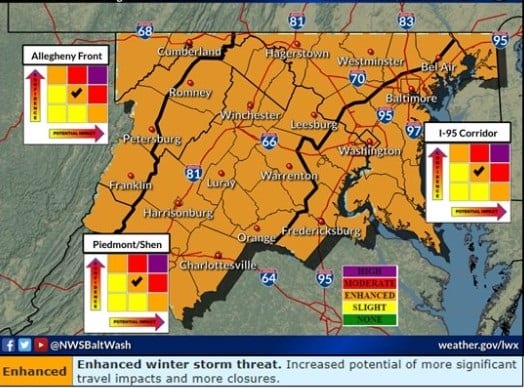 Facebook Comments