CARNEY, MD—One local Boy Scout troop has been busy improving a hiking trail in Carney this weekend.
Eagle Scout candidate Lance Hastings led a crew from Troop 124 that installed a footbridge at the Gunpowder Falls State Park – Graham Memorial Area, according to Councilman David Marks.
This wooded area north of Cub Hill is used by the Baltimore Bowmen archery organization.
"One of my favorite things to do as a County Councilman is to attend service projects and ceremonies for Boy and Girls Scouts," said Councilman Marks. "Great job to Lance and his volunteers."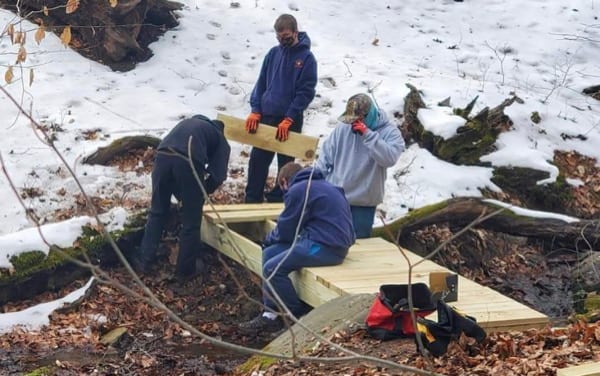 Advertisement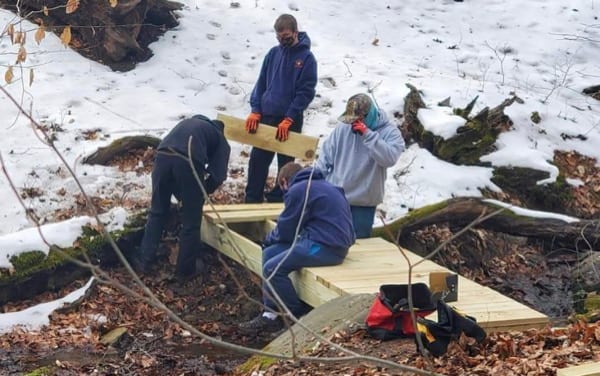 [Images via Councilman David Marks]
Facebook Comments