NOTTINGHAM, MD—Police are investigating several reports of vehicles being broken into in the Carney and Perry Hall/Nottingham areas.
Over the past week, residents in Seven Courts have reported thefts from automobiles or that their vehicles were ransacked on Parkfalls Drive, Hickory Falls Way, and Oakbranch Way.
Additional reports have surfaced online in Hines Estates and on Magledt Road in Carney.
Residents are reminded to lock their vehicles at night and to never leave valuables inside.
Additional tips on how to protect your vehicle from theft can be found here.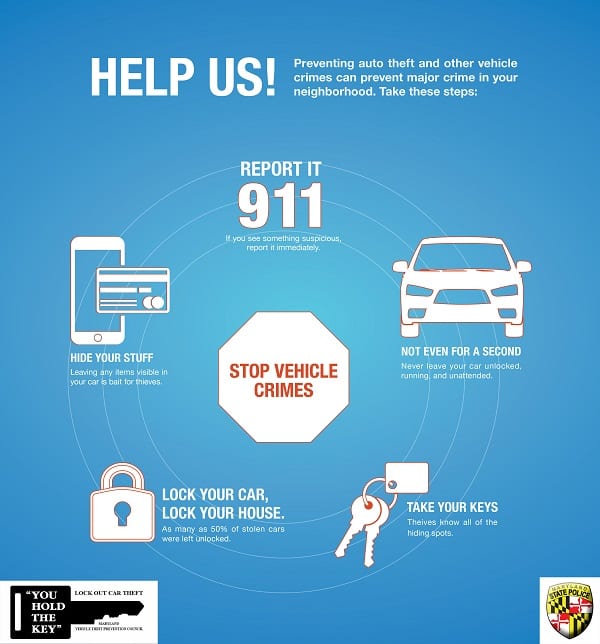 Facebook Comments