UPDATE: The Winter Weather Advisory has been extended.
Original story below…
———
NOTTINGHAM, MD—A messy winter storm will continue to produce precipitation on Monday and into Tuesday.
The National Weather Service says freezing rain and sleet will continue to fall throughout the morning on Monday before changing back to snow.
An additional 2 to 3 inches of accumulation are expected before the system winds down on Tuesday.
The Winter Storm Warning has been dropped for the Nottingham area and replaced with a Winter Weather Advisory.  The Winter Storm Warning remains in effect for northern Baltimore County, so a small shift in the storm's track could make a big difference.
Meanwhile, road conditions remain treacherous.  Maryland State Police say that, so far, they responded to responded to 372 crashes, 177 disabled/unattended vehicles, and answered 1,055 calls for service. All counties, except Wicomico & Worcester have snow emergency plans in effect.
The Maryland Emergency Management Agency says that driving conditions will be dangerous on Monday due to the wintery mix.  Motorists should stay off of the roads if possible.
Motorists who must venture out should:
– Clear cars of ice and snow before driving
– Don't crowd the plow
– Headlights on
– Give plenty of space to other motorists
More in the graphics below…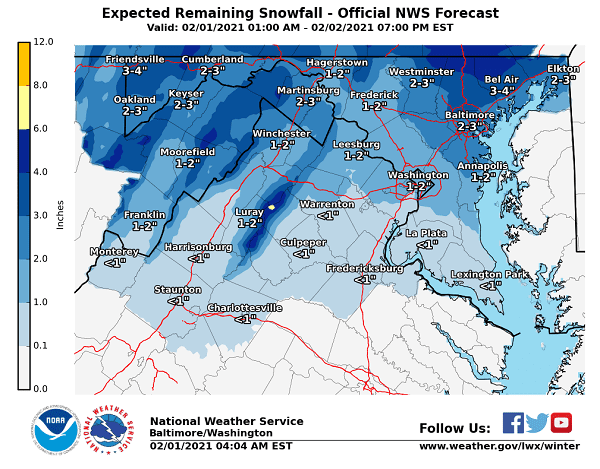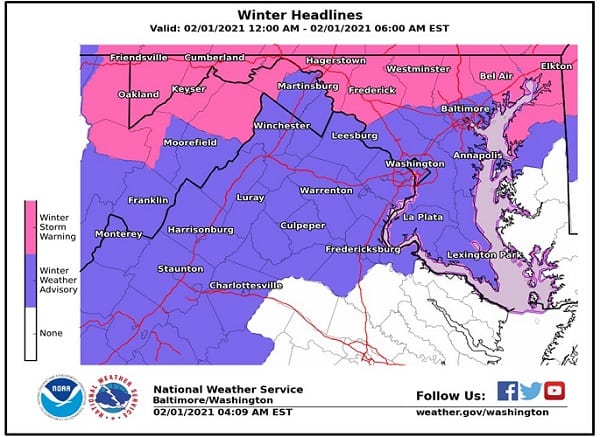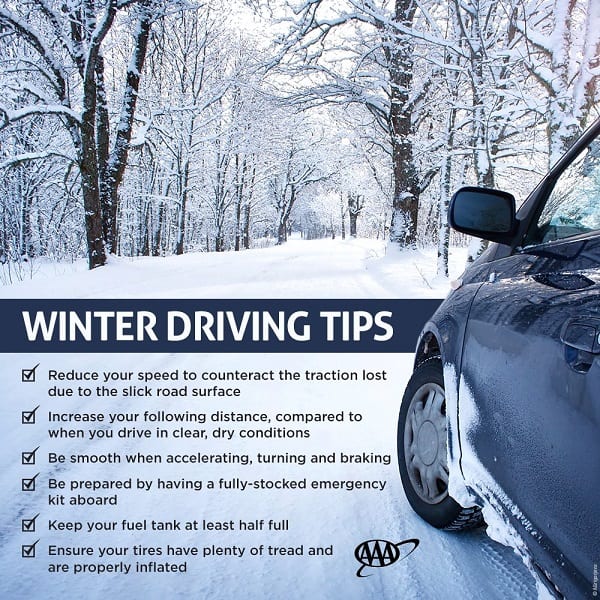 Facebook Comments