NOTTINGHAM, MD—The Baltimore County Police Department's White Marsh Precinct will be holding a food drive later this month.
Officers will be at the Giant Food located at 7944 Honeygo Boulevard (near White Marsh Mall) on November 15th from 10:00 a.m. – 1:00 p.m.
Police will be collecting food donations on site for local families and for the Eastern Family Resource Center.
Food donations can also be dropped off at the precinct (located at 8220 Perry Hall Boulevard) until December 1st.
More information can be found in the flyer below.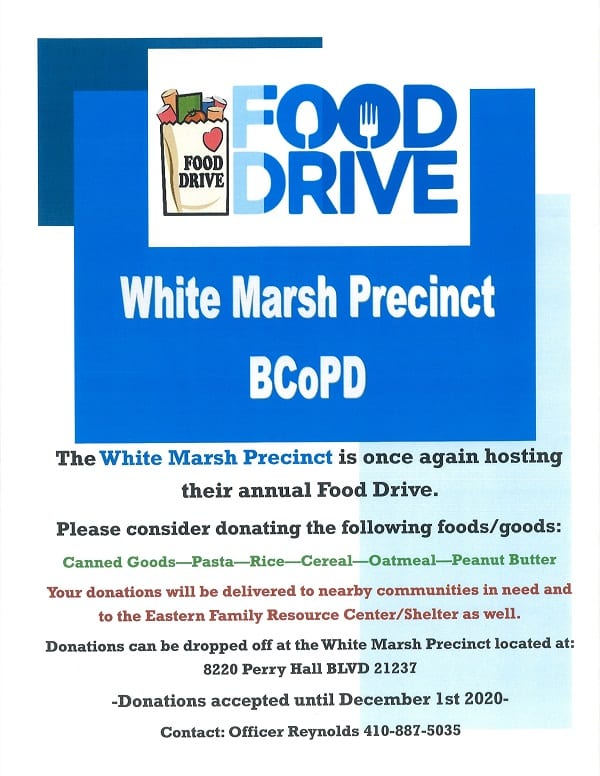 Facebook Comments