UPDATE 2: Sabatino's is returning to WMVFC in December.
UPDATE: The Tuesday, November 10, event has been sold out, but a second event has been added for Wednesday, November 11th.
Original story below…
——
WHITE MARSH, MD—What if you could enjoy delicious cuisine from Little Italy without having to go downtown?  Now you can.
Sabatino's is bringing "Sab's in the Suburbs" to White Marsh Volunteer Fire Company next week.
Orders can be placed by calling 410-727-2667 and will be ready for pickup at the station between 4 – 5:30 p.m. on Tuesday, November 10th.
The deadline to order is next Monday, November 9, at 5 p.m. or until Sabatino's reaches capacity.
As an added benefit, WMVFC will receive a small donation for each order.
White Marsh Volunteer Fire Company is located at 10331 Philadelphia Road (21162).
The full "Sab's in the Suburbs" menu is available below…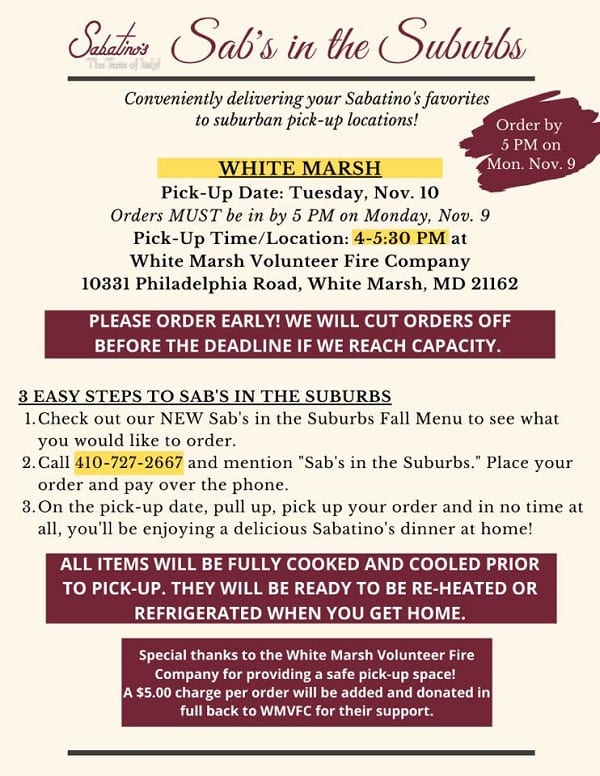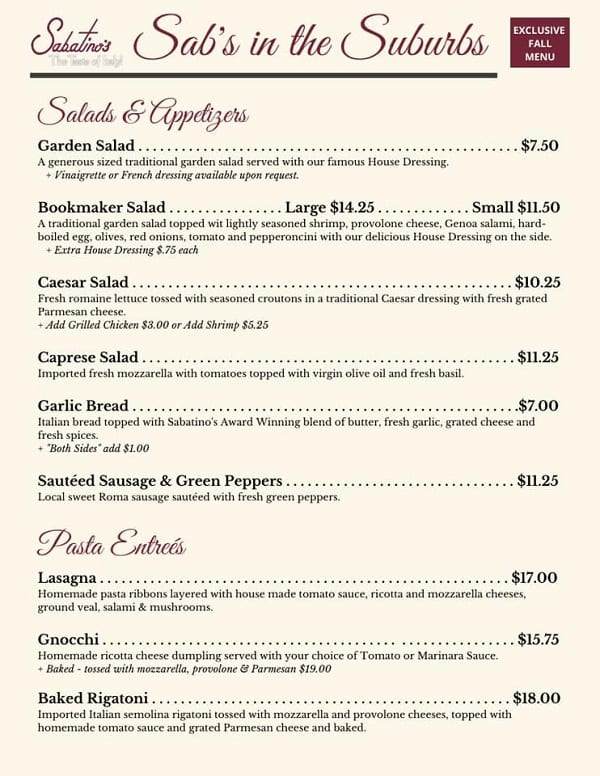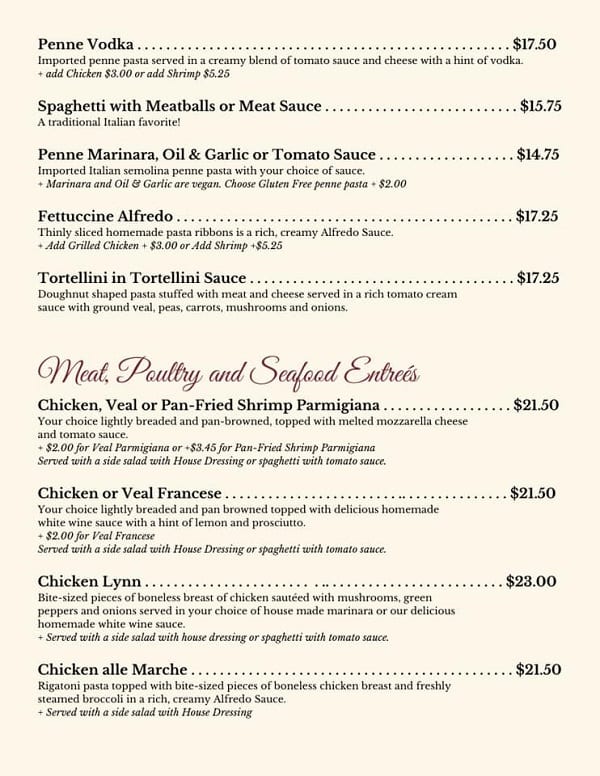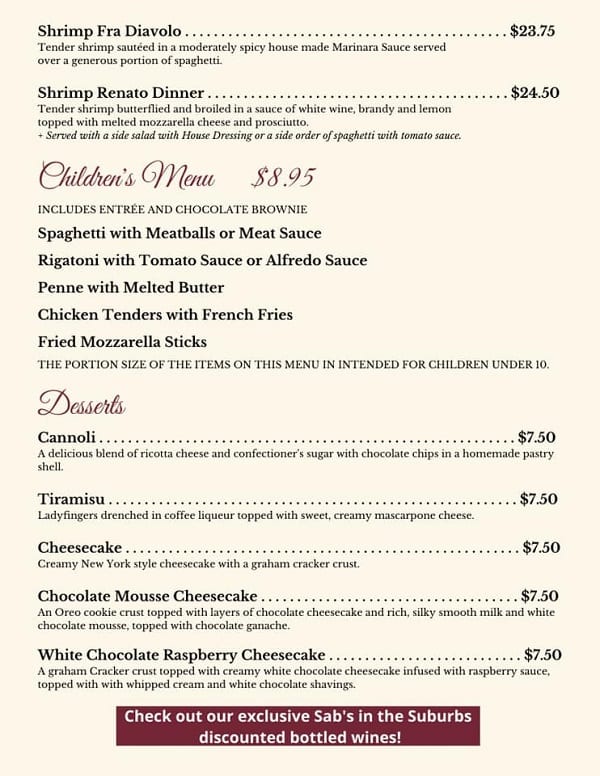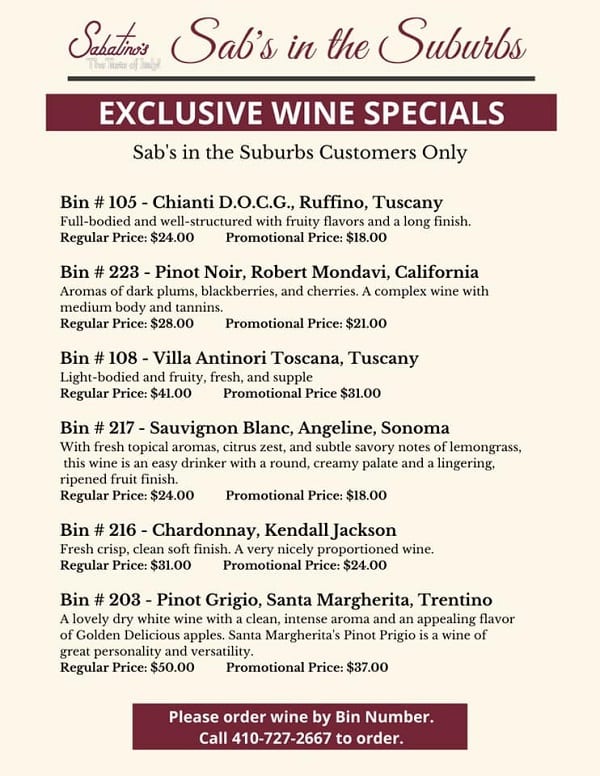 Facebook Comments