BALTIMORE, MD—Bike to Work Week 2020 is officially under way.
The Baltimore Metropolitan Council is celebrating the 23rd annual Bike to Work Day (and Week). Due to the COVID-19 pandemic, the event (originally scheduled for Friday, May 15, 2020) is going virtual and will be celebrated Monday, September 21 – Sunday, September 27.
Bike to Work Week celebrates bicycling as a healthy commuting option, while promoting public awareness of its safety and environmental benefits. Bike to Work Week helps raise awareness of the rules of the road for drivers, pedestrians, and cyclists, and highlights the need to improve bicycle facilities to improve safety.
Hundreds of cyclists come together each year around the Baltimore region to celebrate biking. In 2020, combined with participation in the Love to Ride Central MD community, the usual rallies and pit stop gatherings will be replaced with online networking and encouragement for all riders.
To learn more and to find a local "Pit Stop," visit https://biketoworkmd.com.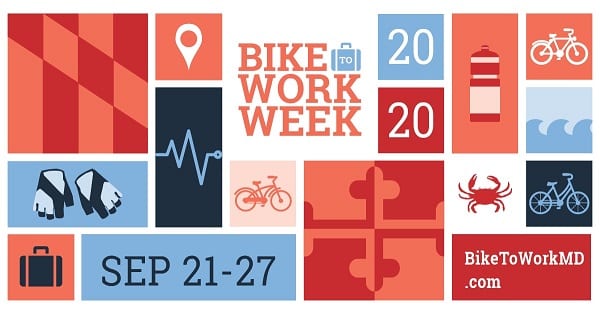 Facebook Comments