NOTTINGHAM, MD—Councilman David Marks will recommend that the lot containing a historic chapel in Overlea/Fullerton be downzoned.
Tucked off of Ridge Road is Dowden Chapel, which was built around 1849.
Dowden Chapel and Cemetery is a unique 19th century church that also served as a school. Deeded to five African-American Trustees by Nicholas Gatch in 1853, the intent was to expand the Methodist Episcopal Church's strong presence in Baltimore County.
The current chapel presents a unique and distinctive representation of ecclesiastical architecture from the mid-19th century that has been largely unaltered since its original construction. The cemetery has many excellent and well-preserved examples of home crafted grave markers that demonstrate the considerable effort, artistic endeavor, and skills of the African Americans who created them.
Although Dowden Chapel is no longer officially affiliated with the Methodist Episcopal Church, the Trustees responsible for the care of the chapel and cemetery still maintain the building and grounds for the use of its congregation. Once a year in October, the chapel is opened for a homecoming service for its many generations of members.
Dowden Chapel was allegedly part of the Underground Railroad.
"On Tuesday, I will recommend that the Baltimore County Council downzone this lot," said Councilman Marks on Saturday. ""The chapel itself is a protected landmark."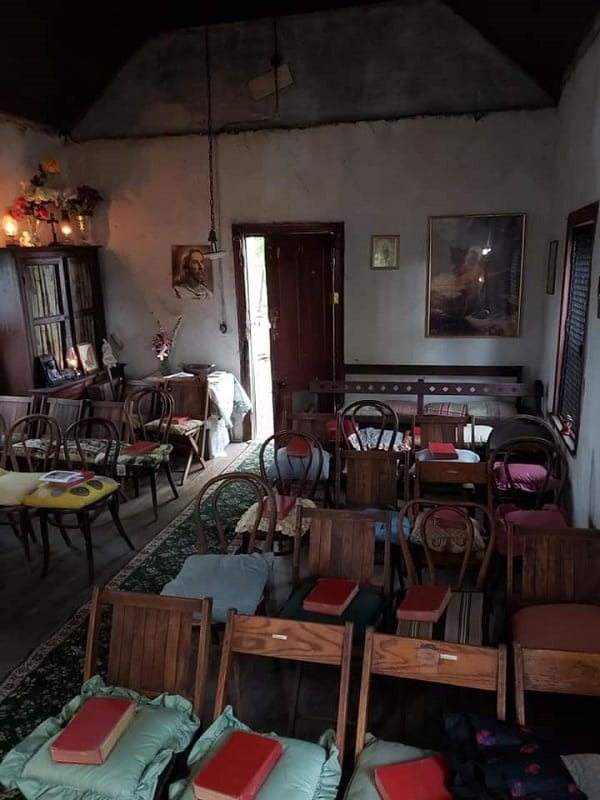 [Photos via Councilman David Marks]