PERRY HALL, MD—A protest will he held in Perry Hall on Friday evening.
A flyer circulating online states that an "All Black Lives Matter peaceful protest rally" will be held at Honeygo Run Regional Park at 6 p.m. on July 3rd.
The rally is being organized by the Black Lives Matter Baltimore Movement and will feature "prayer, poetry, and a demonstration," according to the flyer.
The organizer is a Perry Hall High School graduate and a candlelight vigil will close out the event.
Honeygo Run Regional Park is located at 9033 Honeygo Boulevard in Perry Hall.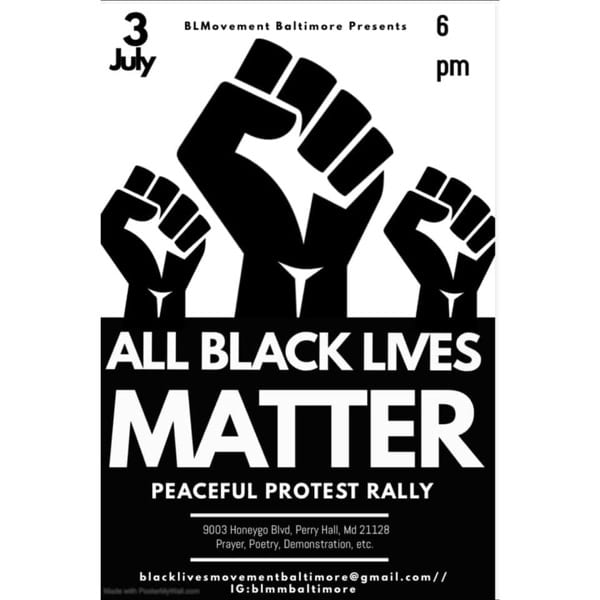 Facebook Comments