UPDATE: View the latest NottinghamMD.com zip code reports here.
Original story below…
——
NOTTINGHAM, MD—The Maryland Department of Health on Wednesday reported that the statewide COVID-19 positivity rate had fallen to another new low.
As of Wednesday morning, there have been 67,918 cases of novel coronavirus in Maryland.  The statewide positivity rate is now at 4.72%, a decrease from Tuesday's 4.81%.  Baltimore County's positivity rate now stands at 5.66%, largely unchanged from Tuesday's 5.65%.
There have been 3,077 related deaths and 461 individuals are currently hospitalized…an increase of 9 patients since Tuesday.  There have been 474,686 negative test results.
Baltimore County has confirmed 8,040 COVID-19 cases and and 452 deaths (editor's note: for the sake of accuracy, "probable" deaths are not included in the totals below).
Story continues below
Case breakdown by zip code in NottinghamMD.com's newly-redefined coverage area:
21128 (Perry Hall) – 61 cases
21162 (White Marsh) – 25 cases
21234 (Hillendale/Parkville/Carney) – 595 cases
21236 (Overlea/Fullerton/Nottingham) – 249 cases
Previous zip code reports can be viewed here.
"Maryland has now tested 9% of our population, and our statewide positivity rate has reached a new low of 4.72%," said Governor Larry Hogan on Wednesday. "While this is encouraging and hospitalizations continue to plateau, it is more critical than ever for Marylanders to take precautions and help us keep this curve flat."
View the Maryland Strong: Roadmap to Recovery here.
Additional charts and data can be found below.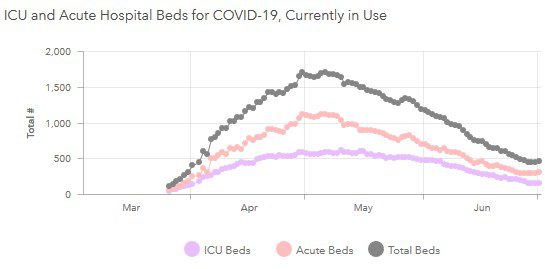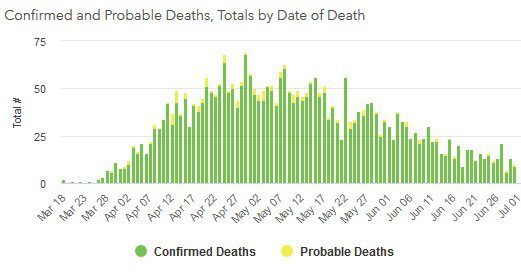 Facebook Comments