CARNEY, MD—The Parkville Carney Business Association stepped up in a big way to recognize Healthcare Heroes Week.
On Wednesday morning, the PCBA donated 100 meals, several face shields, and many bottles of hand sanitizer for frontline healthcare workers at University of Maryland St. Joseph Medical Center in Towson.
The meals were prepared by the Charcoal Grill located on Old Harford Road.
"In addition to helping our member businesses grow, giving back to the local community is a big piece of what our business association is all about," said PCBA president & NottinghamMD.com founder Chris Montcalmo. "I'd like to thank our board members (vice president) Gregg Landry with BlueRock Productions, Sharon Greenbeck with Postman Plus, Rose Copper with Chesapeake Bank of Maryland, Chuck Ritz with The Hope and Peace Foundation, the Charcoal Grill, our marketing coordinator Laurie Rush who assembled the face shields, and everyone else who contributed to this wonderful effort."
St. Joseph Medical center officials told NottinghamMD.com that they were still busy with COVID-19 cases, but that these cases have been on the decline in recent weeks.
Established in 1955, The Parkville Carney Business Association is a non-profit, non-political organization comprised of local businesses, organizations and volunteers.
Additional photos can be viewed below, courtesy of BlueRock Productions.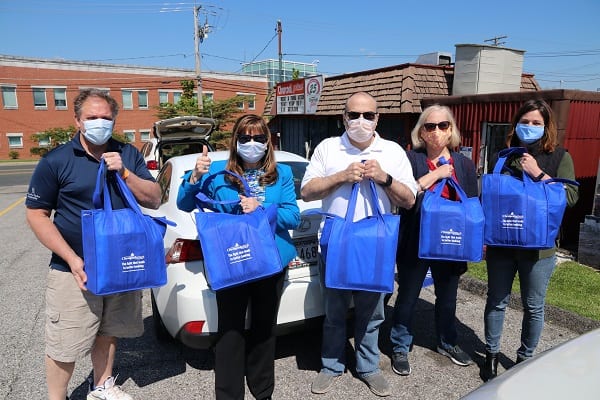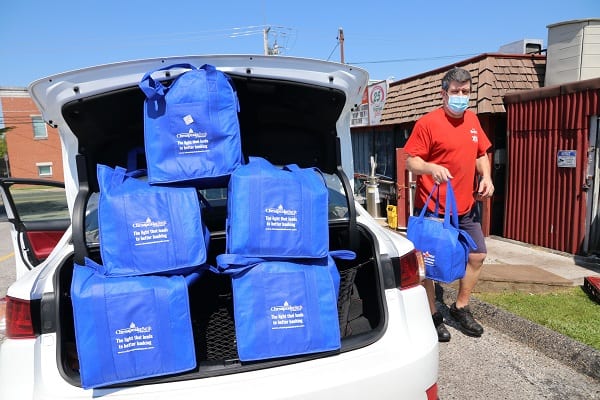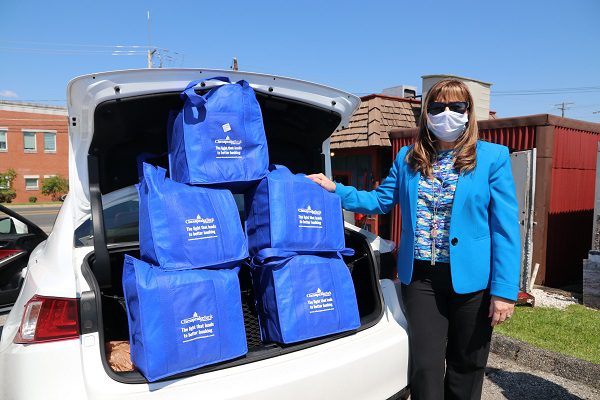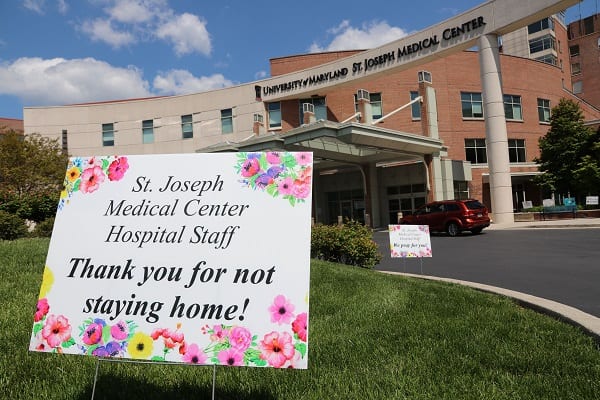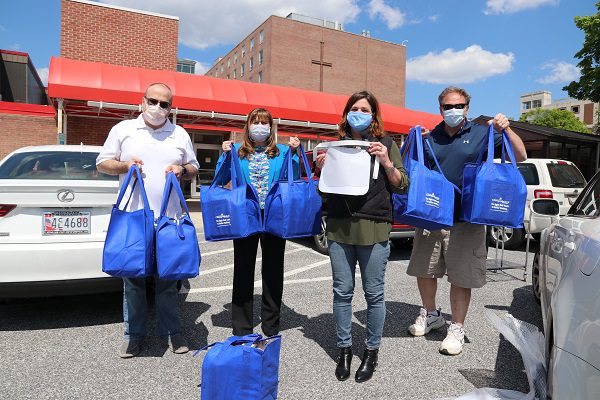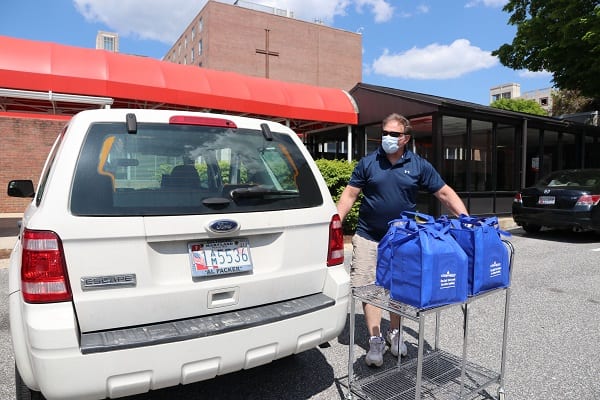 Facebook Comments