NOTTINGHAM, MD—The National Weather Service has issued a Wind Advisory for the Baltimore area.
The Wind Advisory will be in effect until 6 p.m. on Friday.  For the Wind Advisory, west to northwest winds of 20 to 30 mph are expected with gusts of up to 50 mph.
For the Freeze Watch, sub-freezing temperatures of around 30 to 32 degrees are possible.  The Freeze Watch will be in effect from late Friday night through Saturday morning.
Gusty winds could blow around unsecured objects. Tree limbs could be blown down and a few power outages may result.
Story continues below
Frost and freeze conditions could kill crops, other sensitive vegetation, and possibly damage unprotected outdoor plumbing.
There is also an enhanced fire risk on Friday.  Low afternoon relative humidity levels, windy conditions, and dry fine fuels will create an elevated risk for the spread of wildfires. The relative humidity is expected to drop to between 15 and 25 percent. This combined with dry fine fuels will create conditions ripe for rapid wildfire spread.
Residents are urged to exercise caution handling any potential ignition source (including machinery, cigarettes and matches). Be sure to properly discard all smoking materials. Any dry grasses and tree litter that ignite will have the potential to spread quickly.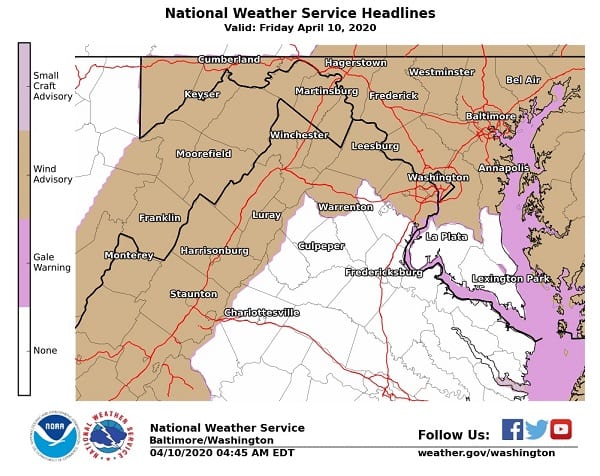 Facebook Comments