BALTIMORE, MD—While supplies of groceries are not in danger of running out, some local supermarkets are hiring to help keep up with the short-term demand created by the coronavirus pandemic.
Weis Markets is hiring individuals to immediately fill short-term, part-time positions to keep their grocery stores open, clean, and fully stocked for customers during COVID-19.
"Weis Markets provides many career opportunities at all levels," reads a statement on the company website. "We are passionate about combining a meaningful career with a work life balance. Our associates are the backbone of the company and our first priority."
Story continues below
Those interested in applying should text "Weis" to 97211 or visit http://jobs.weismarkets.com.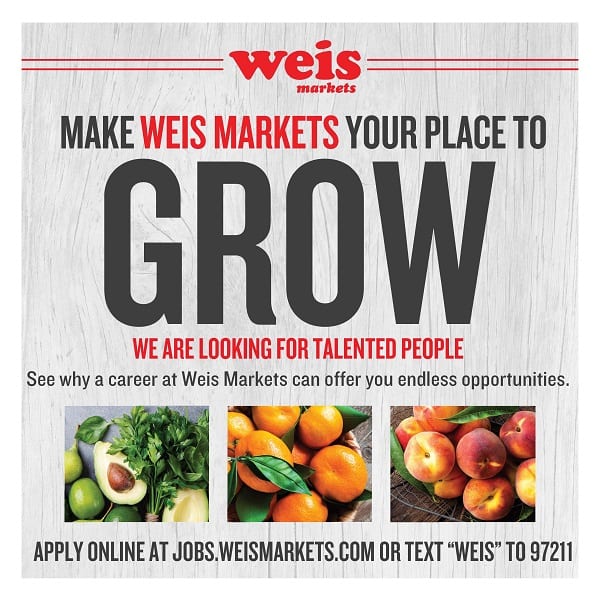 Facebook Comments