ROSEDALE, MD—Emergency crews responded to a fire at a Rosedale motel on Monday night.
Units responded to the Siesta Motel in the 8200-block of Pulaski Highway (21237).
Upon arrival, firefighters found smoke showing and spotted fire in one of the rooms.
Crews quickly deployed a line, extinguished the fire, and performed searches in the adjacent rooms.
No injuries were reported.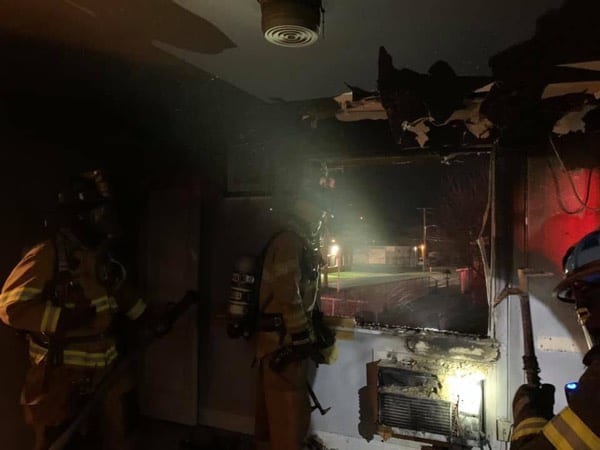 [Images via Rosedale VFC]