PERRY HALL, MD—A community group banded together on Saturday morning to do some good deeds in Perry Hall.
The Seven Courts Citizens on Patrol and Councilman David Marks worked with the American Red Cross and the Baltimore County Fire Department to install smoke detectors in homes in the Seven Courts community.
In all, volunteers installed about 3,000 smoke detectors.
The effort was part of the Red Cross' "Sound the Alarm" campaign. Click here for more information.
"Local government works best when it partners with neighborhood groups," said Councilman Marks.  "We (had) a perfect example of this in Seven Courts today."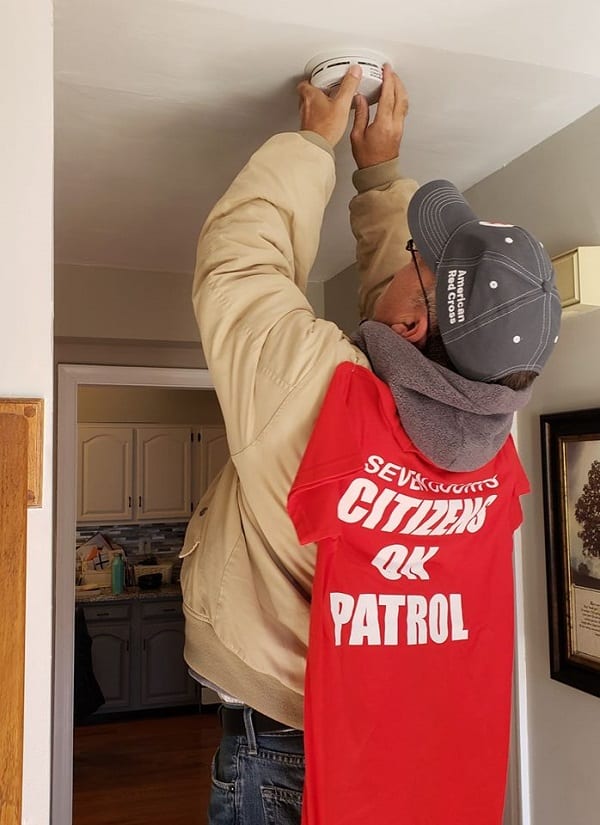 Facebook Comments