WHITE MARSH, MD—It was a difficult Friday morning for commuters on Interstate 95 in the White Marsh area as a series of crashes resulted in lane closures and major delays.
At around 3 a.m., a crash occurred at I-95 near Rossville Boulevard involving two tractor-trailers, one of which erupted into flames.
Hazmat crews, the Maryland Department of the Environment, and a bridge inspector responded to the scene due to possible damage to the Rossville bridge.
Another multi-vehicle crash then occurred in I-95 near White Marsh Boulevard which resulted in entrapment and a rescue.
A third crash then occurred along southbound I-95 near the I-895 split involving a vehicle that hit a deer.
Most lanes have reopened although some exit ramps near I-695 remain closed at this hour.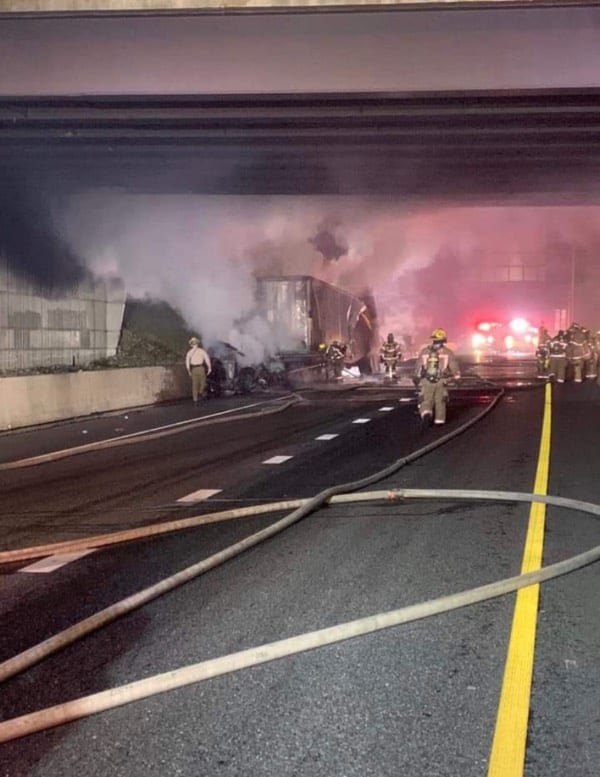 Advertisement
[Images via White Marsh Volunteer Fire Department]
Facebook Comments