NOTTINGHAM, MD – The National Weather Service has issued a Severe Thunderstorm Warning for the entire NottinghamMD.com coverage area.
The warning will be in effect until 9 p.m. ET and impacts areas such as Parkville, Carney, Nottingham, Overlea, Fullerton, Perry Hall, White Marsh, Kingsville, Joppa, Fallston, Rosedale, Essex, Chase, and Middle River.
The storms moving through the region may produce 60 MPH wind gusts and penny-sized hail.
Residents should move indoors and stay tuned to their local forecast.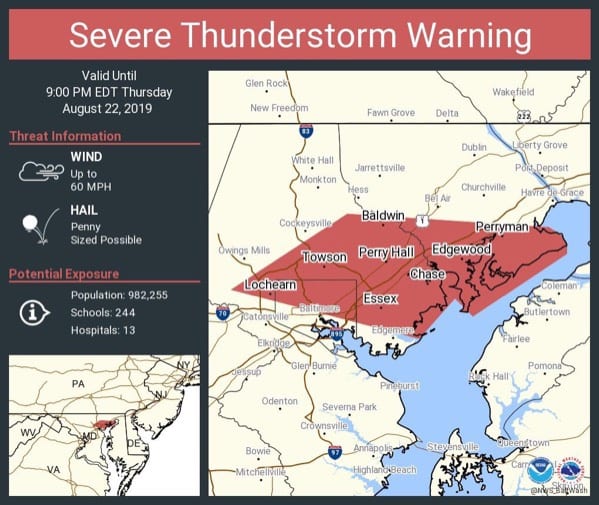 Advertisement
Facebook Comments