WHITE MARSH, MD – Crews battled an early morning bus fire on Interstate 95 on Tuesday.
The fire was reported at just before 5 a.m. along southbound I-95 at White Marsh Boulevard.
Firefighters arrived to find heavy fire showing from the bus.
The blaze caused heavy delays along I-95 throughout the morning.
Story continues below
No injuries were reported.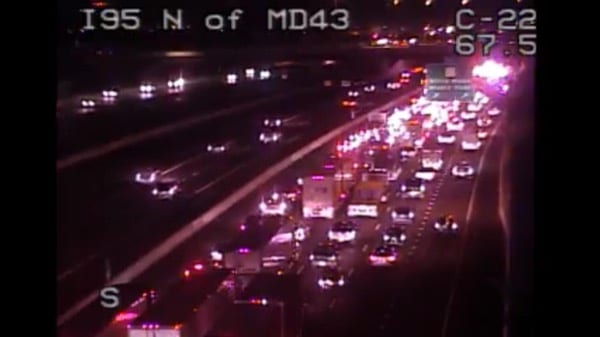 [Bus fire image via WMVFC]
Facebook Comments