ESSEX, MD – A church in Essex recently recognized a pair of Baltimore County police officers.
On July 21, St. Stephens African Methodist Episcopal Church on Old Eastern Avenue recognized Officer Barnes and Officer Allen at their Public Service Sunday.
The two officers also received an award from the church and a citation from County Executive Johnny Olszewski for their dedicated service to the community.
Story continues below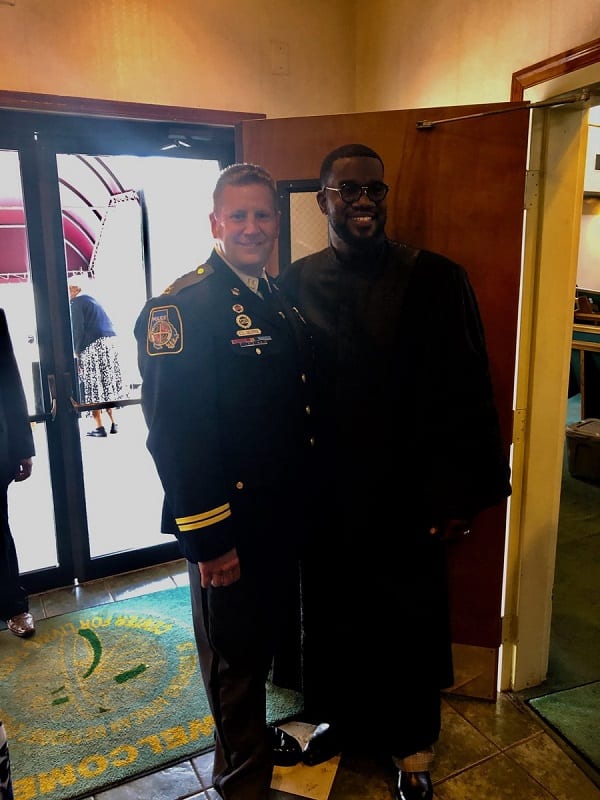 [Photos via Baltimore County Police Department]
Facebook Comments