NOTTINGHAM, MD – The National Weather Service has issued a Severe Thunderstorm Watch for the Nottingham area.
The watch will remain in effect until midnight on Wednesday night.
A Severe Thunderstorm Watch is issued when weather conditions are favorable for the development of severe thunderstorms.
Story continues below
Residents should stay tuned to their local forecast.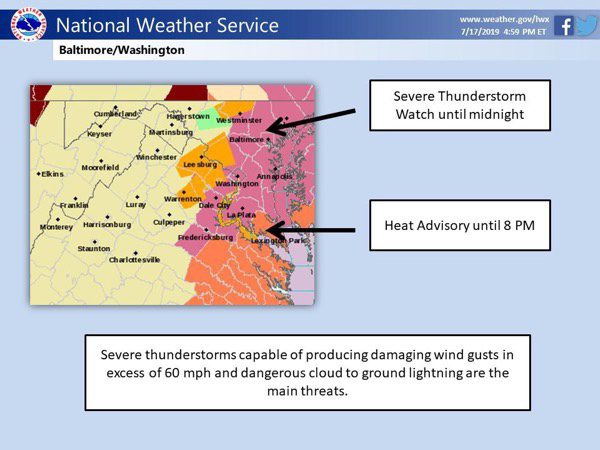 Facebook Comments