NOTTINGHAM, MD – For those who like free food, All About Burger on The Avenue at White Marsh has got a deal for you.
The restaurant will host a "free food for 100 people" event on Friday, August 2, beginning at 10:30 a.m.
The first 100 patrons will receive one free item (one per person) on the day of the event (any extra item will be at the regular price).
Story continues below
After the first 100 orders, all items will be 50% off until 4 p.m.
All About Burger is located at 8145 Honeygo Boulevard on The Avenue at White Marsh (21236).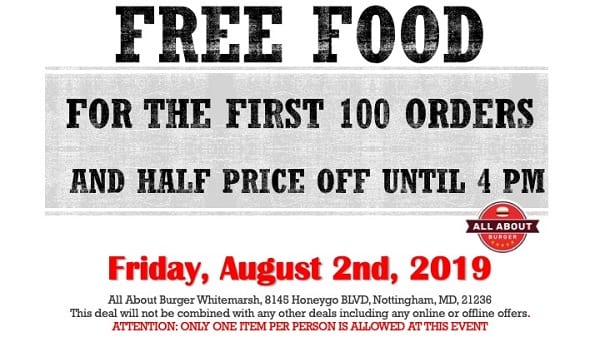 Facebook Comments