PERRY HALL, MD – The Perry Hall/White Marsh Business Association has announced the date for its annual Tastes & Grapes event.
Tastes & Grapes 2019 will be held at DeJon Vineyards on Friday, September 13, from 6 to 9 p.m.
The event will feature live music and delectable tastes "from around the world" paired with wine selections.
This year, the event will benefit The Community Assistance Network and two local shelters.
Tickets cost $50 and may be purchased here.
Tickets purchased before July 13 may be eligible for a $13 discount.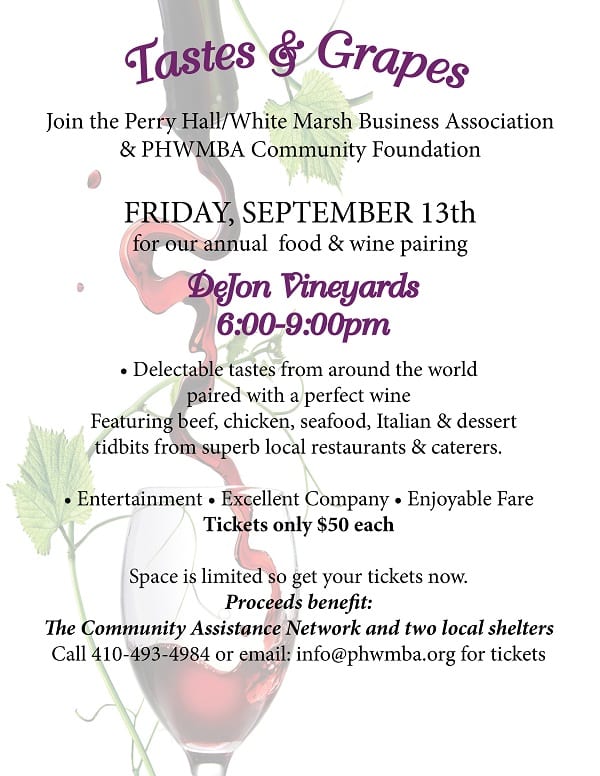 Facebook Comments