MIDDLE RIVER, MD – A veteran astronaut will be speaking in Middle River on Monday evening.
Dr. Thomas Jones is will be tonight's speaker at the Glenn L. Martin Aviation Museum's Free Speaker Series program at 7 p.m.
The event will be held in the Lockheed Martin auditorium located at 2323 Eastern Boulevard in Middle River (21220).
Dr. Jones will be discussing the historic moon landing of July, 1969.
Story continues below
Attendees will hear how the moon landing was achieved, what challenges were overcome on the Apollo 11 mission, and how the film version of Apollo 11 in "First Man" differed from reality.
A photo ID will be required for all adults in order to enter the facility.
For more information, visit http://www.mdairmuseum.org.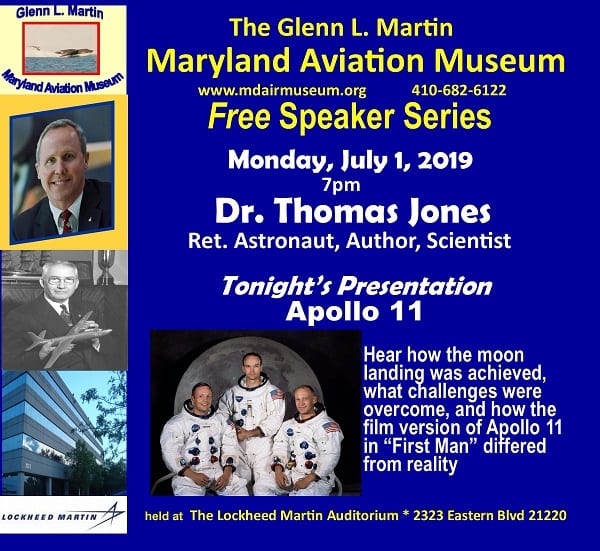 Facebook Comments