UPDATE: Belair Road has been reopened to traffic.
Original story below…
——
OVERLEA, MD – Commuters in the Overlea area should be aware of an important road closure.
At about 5:15 p.m. on Monday, the Maryland State Highway Administration reported that Belair Road had been shut down in both directions between Northern Parkway and Taylor Avenue.
The closure is due to an water main break at the scene.
The Department of Public Works reports that a 12-inch Main has failed and water is spilling onto the roadway.
No ETA has been provided on repairs.
Motorists should use an alternate route.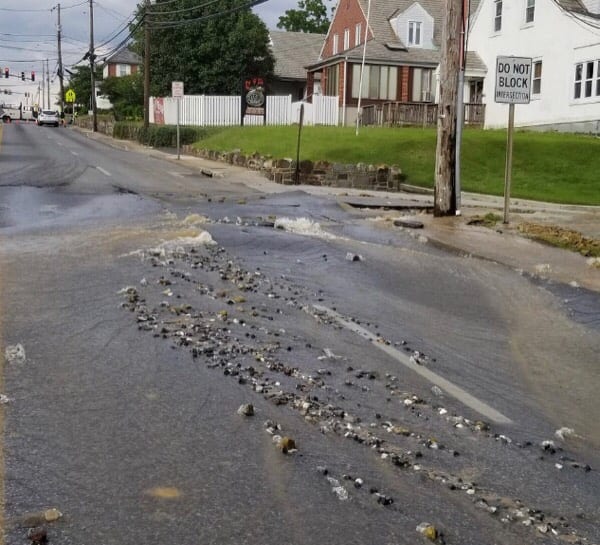 Advertisement
Facebook Comments