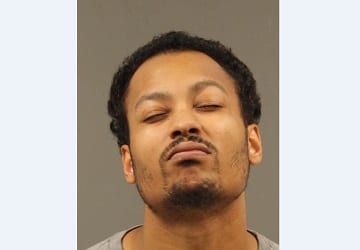 NOTTINGHAM, MD – Police in Baltimore County have arrested and charged a man for his involvement in the April 27th shooting of two victims, resulting in the death of Jessica Diotte of Middle River.
The investigation identified Antonio Jay Dorsey, 30, of the 8500-block of Heath Road (21236) as suspect responsible for the shooting.
Advertisement
Dorsey has been charged with first-degree murder, attempted first-degree murder, a felon in possession of a firearm, and possession of a controlled dangerous substance with the intent to distribute.
The shooting was reported at just before midnight on April 27th in the 1100-block of Tace Drive in Essex (21221).  A male victim was also shot in the incident.
Dorsey is being held at the Baltimore County Department of Corrections on a denied bond status.
Facebook Comments