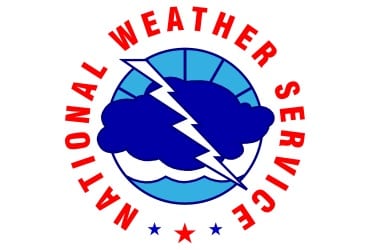 PERRY HALL, MD – The National Weather Service has determined what caused Wednesday's severe storm damage in Perry Hall and White Marsh – and it wasn't a tornado.
Forecasters say a "macroburst" was responsible for wreaking havoc on trees and power lines in the area.
Northeastern Baltimore County and southern Harford County were hit by a macroburst, which produced damaging wind gusts estimated at 80-90 MPH. A macroburst is defined by Fujita (University of Chicago, 1985) as a large downburst with winds extending in excess of 2.5 miles long.
The tree damage in the area included mainly large limbs of hardwood trees and snaps of about a dozen pine trees. Several single family homes were impacted with limbs falling onto rooftops. All tree damage fell in an easterly
direction, with eyewitness time estimates of occurrence between 6:00 – 6:15 p.m. An image circulating among residents showed what appears to be a roll cloud, representing the leading edge of the gusty winds. Frequently, roll clouds are mistakenly identified as a funnel cloud or a tornado, according to the NWS
Two wooden telephone poles were snapped along Silver Spring Road and numerous trees and branches were downed along Saxon Circle. All observed tree damage fell to the northeast.
Additionally, the Baltimore County Office of Homeland Security and Emergency Management reported the easternmost wind damage in Middle River, near the intersection of Ebenezer Road and Bird River Road. The western-most damage reported was near the intersection of Yvonne Avenue and Silver Spring Road in Nottingham. There were approximately 18 instances of tree damage between these two locations, with the horizontal distance of about 4 miles.