UPDATE: The warning now includes Perry Hall, White Marsh, Middle River, and Essex and has been extended until 6:30 p.m.
Original story below…
——
PARKVILLE, MD – The National Weather Service has issued a Severe Thunderstorm Warning for portions of the Nottingham area including Towson, Parkville, Carney, and Overlea.
The warning will remain in effect until 5:45 p.m. on Wednesday.
Story continues below
The approaching storm has the potential to produce half dollar-sized hail and 60 MPH winds.
Residents should stay tuned to their local forecast for more information.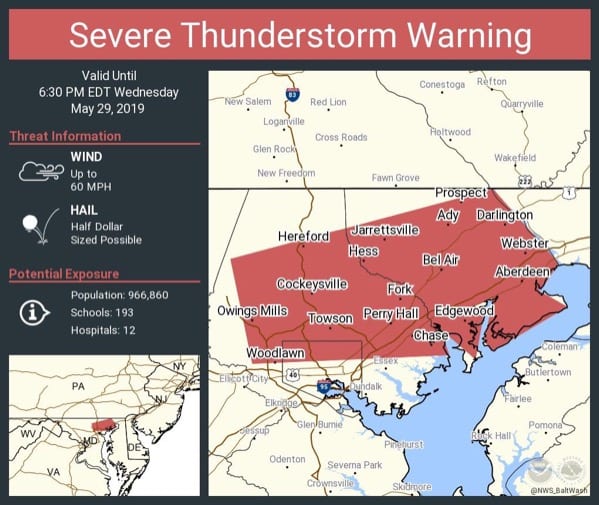 Facebook Comments