UPDATE: Councilman David Marks has provided an update on the Gerst Farm property.
Original story below…
——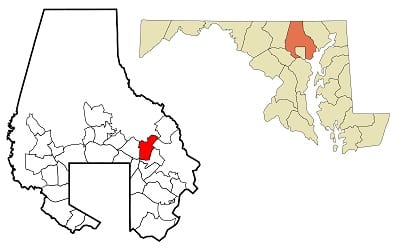 PERRY HALL, MD – Councilman David Marks announced on Tuesday the creation of a working group that will identify goals and evaluate plans for any future development of the Gerst Farm in eastern Perry Hall.
Councilman Marks down-zoned the entire farm in 2016 to block development until the new Honeygo Elementary School opened and funding could be secured to advance a new middle school in the Perry Hall area.
"In 2016, we took steps to halt development until our schools could catch up," said Councilman Marks.  "In doing so, we impacted the property rights of the Gerst family.   The farm will not remain undeveloped forever, and now is the time to consider a thoughtful plan that includes open space, trails, and road improvements, and targets new residents who will not impact our public schools."
The working group will include the following local residents:
– Nick Liberatore, business representative from the Honeygo Village Center;
– Debi Mikolowsky, Perry Hall resident and immediate past president of Chapel Hill Elementary School PTAAssociation;
– Renee Papavasiliou, resident of Glenside Farms and representative of the Perry Hall Improvement Association;
– Rob Pounders, resident of the Honeygo Village community; and
– Shawn Ruehl, resident of Glenside Farms.
The group will develop a plan over the summer.   The Gerst Farm is currently under contract, but no proposal has been finalized.
In laying out his charge for the working group, Councilman Marks identified several priorities:
-Maximize open space and greenways, particularly with the Honeygo Village residences and along Gerst Road;
– Develop housing that attracts senior citizens and does not crowd area schools;
– Strengthen the businesses at the Honeygo Village Center; and
– Improve connectivity between neighborhoods and the area road network.
"I look forward to working with the other members of the group and Councilman Marks to develop goals for this site," commented Shawn Ruehl, who will chair the committee.   "This property will be developed at some point, and we want to make sure it is done right."
Any development would be built following the construction of at least two new schools in the northeast, and it would be subject to impact fees should the County Council pass legislation sponsored by Councilman Marks.