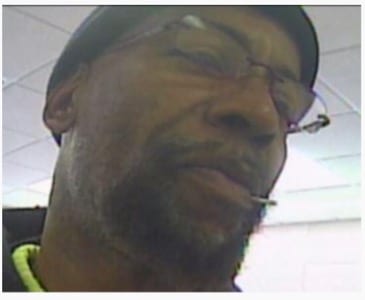 The Federal Bureau of Investigation is offering a reward for information on a Rosedale bank robbery suspect.
The suspect pictured is responsible for bank robberies in Baltimore City and in Rosedale.
In both robberies, the suspect entered the bank branches and asked to open an account. When directed to the manager, the suspect announced a robbery and physically forced the manager toward the teller line.
The tellers provided the suspect with money and the suspect fled on foot.
The robberies occurred on March 14, 2019, at just after 2:30 p.m. at the SunTrust Bank located at 548 E. Belvedere Avenue in Baltimore (21212) and on March 19, 2019, at 12:30 p.m. at the M&T Bank located at 8314 Pulaski Hwy in (21237).
The suspect wore khaki cargo pants in both robberies; a Black hoodie (Suntrust bank) and Black North Face fleece with red logo (M&T Bank).
The FBI is offering a reward of up to $5,000 for information leading to the identification, arrest and conviction of the suspect in these robberies.
Anyone with information concerning these robberies is asked to contact the Baltimore Office of the FBI at 410-265-8080.