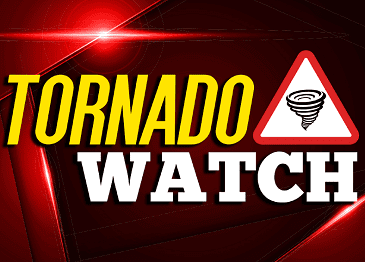 The National Weather Service has issued a Tornado Watch for the Baltimore area and for all surrounding counties until 9 p.m. on Friday.
A series of afternoon storms could produce a tornado, with the strongest storms likely between 4 and 5 p.m.
A Tornado Watch means that the formation of a tornado is possible, along with hail and wind gusts of up to 70 mph.
The Tornado Watch also extends into portions of Pennsylvania, New Jersey, Delaware, and Virginia.
Advertisement
Facebook Comments