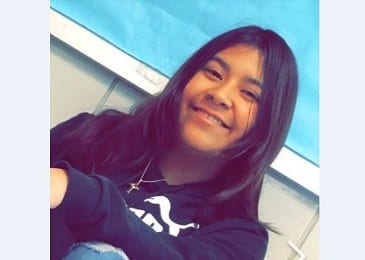 UPDATE: Suany Sandoval has been located safe and unharmed.
Original story below…
——
Police are asking for the public's help in locating a teen who has gone missing from the Parkville area.
Suany Sandoval, 15, has gone missing from the 1800-block of Yakona Road (21234).
She is approximately 5'1″ tall and weighs about 115 lbs.
Suany was last seen wearing a black jacket with a star emblem.
Authorities say she may be in emotional crisis and in need of help.
Advertisement
Anyone with information on Suany Sandoval's whereabouts is asked to call 9-1-1 or police at 410-307-2020.
Facebook Comments