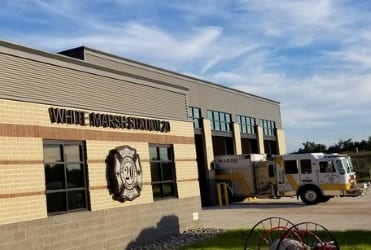 The White Marsh Volunteer Fire Company will be hosting a blood drive with the American Red Cross on Monday, April 15, 2019.
The blood drive will take place from 1:30 – 7:00 p.m. at the station, which is located at 10331 Philadelphia Road (21162).
Donation requirements:
– Donation frequency: Every 56 days*
– You must be in good health and feeling well**
– You must be at least 16 years old in most states
– You must weigh at least 110 pounds
* If more than one type of donation type is made, the number of allowable donations per year will be lowered due to red cell and plasma loss limit guidelines. Final eligibility will be determined by the American Red Cross at the time of donation.
Advertisement
** Healthy means that you feel well and can perform normal activities. If you have a chronic condition such as diabetes, healthy also means that you are being treated and the condition is under control. If you are not feeling well on the day of your donation, please contact us to reschedule.
Those interested in participating can sign up via this link.
Facebook Comments