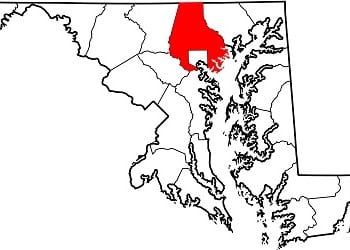 County Executive Johnny Olszewski announced on Tuesday that Baltimore County had retained its triple-A bond rating from all three major rating agencies, allowing the county to continue to issue bonds at the lowest possible interest rate.
Moody's Investor Service, Fitch Ratings, and S&P Global Ratings have each affirmed the county's triple-A rating, making Baltimore County one of only 45 counties nationwide to receive the highest rating from all three agencies.
"Our county's strong and diverse economy allows us to maintain the coveted triple-A rating, which is good news for taxpayers and for our ability to continue to borrow at the lowest possible rate for critical capital projects like school construction and infrastructure," Olszewski said. "The agencies all acknowledged that, while we are facing fiscal challenges, we are taking important steps to address them."
"Maintaining Baltimore County's creditworthiness is critical for ensuring we can continue to borrow the capital dollars we need at a low cost to taxpayers," said County Council Chairman Tom Quirk. "I look forward to working with the County Executive and my colleagues on the council to ensure we can continue to maintain our triple-A ratings."
In their reports, the agencies noted Baltimore County's strong economy and diverse tax base. However, all three also noted the county's impending budgetary gaps, and Moody's gave the county a negative outlook, noting the mounting challenges and additional capital needs in the coming years.
Since taking office in December, Olszewski has taken a number of steps to share information about the county's fiscal challenges and to address the $81 million deficit projected for the coming fiscal year.
On his first day in office, Olszewski signed an executive order to create the Commission on Fiscal Sustainability, tasked with taking a top to bottom look at the county's budget and fiscal management practices, and making recommendations for how to improve the budgeting process and make it more transparent. In addition, Olszewski has held a series of town hall meetings to share information about the impending budget deficit with county residents, and to hear their thoughts and concerns about how the county should prioritize its spending.
The final town hall meeting is scheduled for next week. He has also announced plans to conduct a comprehensive performance audit in order to ensure the county's taxpayer dollars are being spent efficiently and effectively.
Facebook Comments