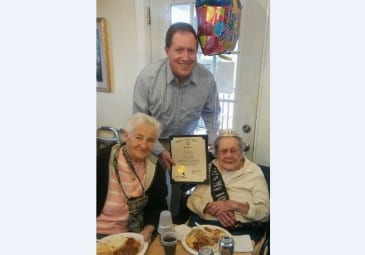 A local woman is celebrating a milestone birthday.
Perry Hall's Irene Zubrowski turned 100 this week.
When she was born, Woodrow Wilson was President, an automobile cost $800, and women could not yet vote.
Councilman David Marks presented her with a special County Council resolution at Ma Maison Assisted Living Facilities in honor of her big day.
Facebook Comments