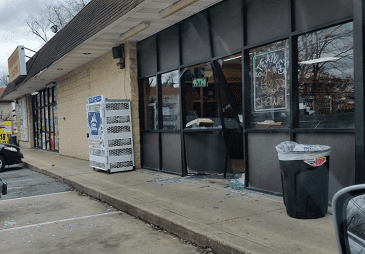 Crews are on the scene of a Monday afternoon crash in which a vehicle struck a building in Carney.
The crash occurred at about 2:30 p.m. on Monday, February 18, at the Soda Pop Shop, located at 3003 Northwind Road (21234).
The driver of the vehicle reportedly hit the accelerator instead of the brake and smashed through the front of the store.
Photos posted on social media showed a large hole in the front of the store and glass strewn about the scene.
There has been no word on how much total damage was done to the store.
There were no reported injuries.